Paying for Medical Care After a Colorado Car Accident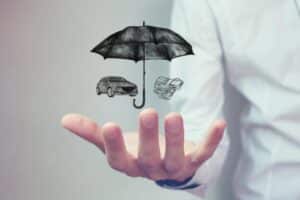 Unfortunately, car accidents are everyday occurrences, and the severity of these auto accidents ranges. If there is any physical damage to your vehicle after the accident, the at-fault driver's auto insurance should cover the damages quickly. However, if anyone is injured in the accident, the medical bill coverage is a different story.
If you were involved in a car accident, it's critical that you see a doctor right away — even if you think your injuries are minor. The Colorado car accident lawyers at McDivitt Law Firm have worked to help countless clients who saw serious injuries develop over time following an accident. Receiving medical attention right away could have helped their physical healing as well as their financial claim.
Paying the Medical Bills
Healthcare is astronomically expensive and it doesn't take much for medical bills to climb well beyond your annual income. If your injuries are the result of a car accident, the other driver's insurance company might be liable for all of your medical bills along with compensation for lost wages, pain and suffering, and other damages.
But, who pays if you are at fault? After the accident, don't admit fault and don't apologize for the accident. Don't accept any money from the other driver, or tell the other driver how much insurance you carry. Failing to abide by the above can negatively affect your case.

---
Colorado and Tort Jurisdiction
Colorado is not a no-fault jurisdiction state — it's a fault-based jurisdiction state, or a tort jurisdiction state. No-fault jurisdiction means that your insurance company would cover your accident medical expenses following a car accident no matter who was at-fault. Tort jurisdiction means that anyone injured in an auto accident is required to seek medical bill coverage from the at-fault driver's insurance company. This can include medical bills, pain and suffering, permanent impairment and permanent disfigurement.
So, who pays medical bills after a car accident? Will the at-fault driver cover all of my medical expenses?
Under tort jurisdiction, injured parties cannot collect damages from the other party until the fault is established. If you are 50 percent or more responsible for the crash, you cannot collect damages from the other party's insurance, even though they contributed to the crash. If you are responsible for less than 50 percent of the accident, you can collect the other party's percentage of your medical costs — if you are responsible for 20 percent of the crash, the other driver's insurance will cover 80 percent of your medical bills, assuming they are determined to be reasonable, necessary and related to the crash.
Different Types of Insurance
After an auto accident, you may be wondering: does auto insurance cover medical expenses? Does health insurance cover car accident injuries? Does Medicare cover auto accident injuries?
Car Insurance Coverage – Car insurance that pays for your injuries when you're in an accident in your car is called medical payments coverage, or "med-pay." Unless you waived this coverage in writing, you will usually have at least $5,000 quickly available to pay providers.
Health Insurance Coverage – Most people also have health insurance, whether private insurance or some kind of government-backed insurance such as Tricare, Medicare, or Medicaid. Most of that medical insurance covers injuries from a car accident, so you should take advantage of any benefits you have and try to use med-pay for providers who don't take your insurance.
Medicaid Insurance Coverage – Injury victims may pay medical bills with the expectation of reimbursement from their insurance, but, while Medicare does cover auto accident injuries, Medicare does not reimburse paid bills. It's important to note that if you are on Medicare or Medicaid, those entities will pay the medical bills, but will not reimburse paid bills.
Be Wary of Early Settlement Offers
When you're seriously injured in a car accident, the other driver's insurance company might approach you with a settlement offer before you're fully healed.
While your mounting medical bills look intimidating and the settlement could offer immediate relief, it's important that you look out for your future interests. If you take the settlement, you will have to release the company and driver from responsibility for future coverage. This could lead to large medical bills for you later, after the settlement money is gone. As auto accident attorneys, we encourage victims to get the medical treatment they need before making a final deal.
---
What to Do While You Wait for Your Case to Resolve
Waiting is never easy. While you wait to make sure you're fully recovered and the money from insurance is enough to manage your future health and resulting financial issues, the medical bills will keep getting bigger.
Talk to the Colorado car accident attorneys at McDivitt Law Firm for advice. We will help you:
Get the resources you need to get your medical bills paid as they are incurred

so that your care will not be stopped due to non-payment

If you have other bills that are mounting while you wait for a settlement, you have other options – we can assist you with that.
Our attorneys have helped hundreds of Colorado car accident victims through physical, emotional and financial recoveries, and will help you find a short-term solution that makes you comfortable.
Get What You Deserve

After an accident, there can be a lot on your mind — the car accident, medical bills, health insurance…hiring legal representation to fight for your personal interests will help ease your mind. The Colorado car accident lawyers at McDivitt Law Firm choose to practice personal injury law because they are passionate about defending victims' rights and getting fair compensation for damages.
Whatever your situation, contact a McDivitt Law Firm accident lawyer, day or night toll-free at (877) 846-4878 or click here for a free initial consultation form.
---
From the Auto Accident Blog
Browse the latest news & articles from the McDivitt Legal Team
View All Posts