How to Collect Uninsured / Underinsured Motorist Benefits
Despite the fact that Colorado requires all drivers to maintain minimum levels of insurance on their vehicles, many do not. In fact, in 2012, Colorado ranked 9th in the country among states with the highest number of uninsured drivers. If you have been injured in an accident with an uninsured motorist, you may be left wondering: who is going to pay for my medical expenses? How will I pay my bills if I'm unable to work? What about the damage to my car?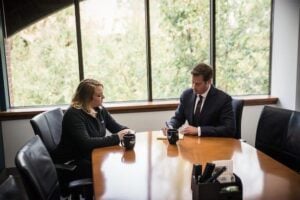 By law, Colorado insurance companies must sell Uninsured/Underinsured Motorist insurance as part of their policies. Drivers, however, can refuse this coverage if they do so in writing. Unlike liability policies, however, UM/UIM coverage is fairly cheap to obtain. If you have uninsured motorist insurance coverage with your insurance policy, you will be able to collect the money you need through that policy.
New 2008 Insurance Law Benefits Drivers
In 2008, Colorado Revised Statute 10-4-609 closed loopholes in the law and prevented insurers from engaging in "offsetting" or "anti-stacking" policies. This allows Colorado drivers to receive the full scope of benefits that they purchased after an accident with an uninsured or underinsured driver. Prior to 2008, your insurance company could offset the amount that you received from the bodily injury carrier – thereby decreasing how much you could legally obtain. Insurance companies were also able to prevent individuals from stacking multiple policies on multiple cars in the same household together to maximize coverage.
UM/UIM Claims & Exhaustion Clause
What happens when your UIM policy contains an exhaustion clause? An exhaustion clause will pay UIM coverage only after the limits of all liable parties have been exhausted. This means that your UIM benefits will only kick in after the UIM motorist's benefits have been exhausted and you've received the maximum amount under the liable party's coverage. But is this legal?
A Colorado Court of Appeals Case, Tubbs v. Farmers Insurance, addressed this very issue. In the case, the insured, Mr. Tubbs, settled with the liable driver for $30,000 even though the driver had liability coverage up to $100,000. Mr. Tubb's insurer, Farmers Insurance, refused to pay UIM benefits because he had settled with the driver for less than the liability coverage. Mr. Tubbs argued that the exhaustion clause violated C.R.S. § 10-4-609(1)(c). The court concluded that Farmers was required to cover Mr. Tubbs for the damages he sustained in excess of the $100,000 liability limits. The court stated that exhaustion clauses are void and unenforceable because coverage is mandated by statute.
What does this mean? For Mr. Tubbs, he sustained damages up to $400,000. Since the liable party's coverage was $100,000 – the courts determined that he was entitled to $300,000 in UIM benefits. Since he had already collected $30,000, he received $330,000 in total for his car accident. If the insurance company had attempted to withhold this payment, then they would be considered acting in bad faith.
An Experienced Colorado Car Accident Attorney is Critical
As you can see, collecting UM/UIM benefits is not always easy. Insurers may try anything to get out of paying you the maximum amount of benefits that you are owed. That is why it is so important to have an experienced Colorado car accident attorney on your side from the very start. At McDivitt Law Firm, we  have the experience and the knowledge to tackle even the most complex UM/UIM car accident cases. Our Colorado car accident lawyers know how to help our clients obtain the benefits to which they are entitled – even if they are injured by an uninsured motorist. Call us toll free at (877) 846-4878 or click here for a free consultation form.
Back to the Blog