Bethany Foster
Mass Torts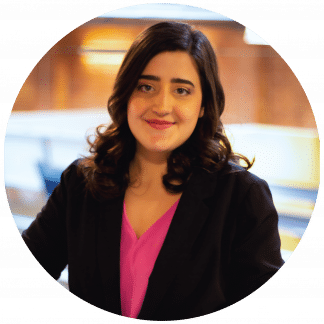 Bethany Foster has a passion for helping people who don't always have access to the legal system. As a new attorney, Bethany is excited to be fighting for justice by taking on big companies. "Bethany's passion and dedication made her stand out to us at McDivitt" says Chief Operating Officer David McDivitt who is working closely with Bethany on the national class action lawsuit concerning water contamination. Bethany is reading and analyzing thousands of documents and specifically looking at pregnant women who suffer from hypertension and pre eclampsia as a result of their exposure to contaminated water. "It is satisfying to do work that could potentially help thousands of clients that have been devastated by water contamination and the lack of responsibility of the big chemical companies," says Bethany.
As a law student, Bethany interned for an organization that provides services to survivors of domestic abuse. She says her heart is on the plaintiff side of the law and she is excited to be working with so many smart, dedicated and likeminded people at McDivitt Law Firm.
Bethany grew up in Pueblo where she and her parents, grandparents and sister still live. She has a horse and enjoys riding and exploring the Colorado Mountains.
Bethany is admitted to the Colorado State Bar.
---
Education
Creighton University School of Law, Omaha, NE
Juris Doctor
Family Law Concentration Certificate
Colorado Christian University, Denver, CO
Bachelor of Science, Magna Cum Laude
Pueblo Community College, Pueblo, CO
Associate Degree
Bar Admissions